Via Pipeline Online
Written By: Brian Zinchuk | Brian Zinchuk is editor and owner of Pipeline Online
SASKATOON – Buffalo Potash CEO Steve Halabura likes to talk about other things we can do with our drill bits. And now the professional geologist and his team have lined up the land to try his next big thing. It's not oil; it's potash. But it'll be developed with oil and gas technology and have a footprint that looks a lot like a SAGD (steam-assisted gravity drainage) facility.
Halabura, who is a regular columnist with Pipeline Online, plans on developing a new concept in solution potash mining, called Horizontal Line Drive (HLD). It's a process for which he and company president and COO, professional engineer Quinton Hardage, received a patent for this past August. With the patent in place, they needed the land, and that fell into place on Dec. 13, with the most recent Saskatchewan Crown mineral rights land sale.
The sale's results were announced Dec. 16. In it, there were three parcels that went to two potash companies. Gensource Potash picked up a parcel at Tugaske, roughly 55 kilometres west of the K+S main site, which is, itself, west of Bethune. Buffalo snagged both of parcels it was looking for, one just east of Bethune, and a second between Kendal and Indian Head.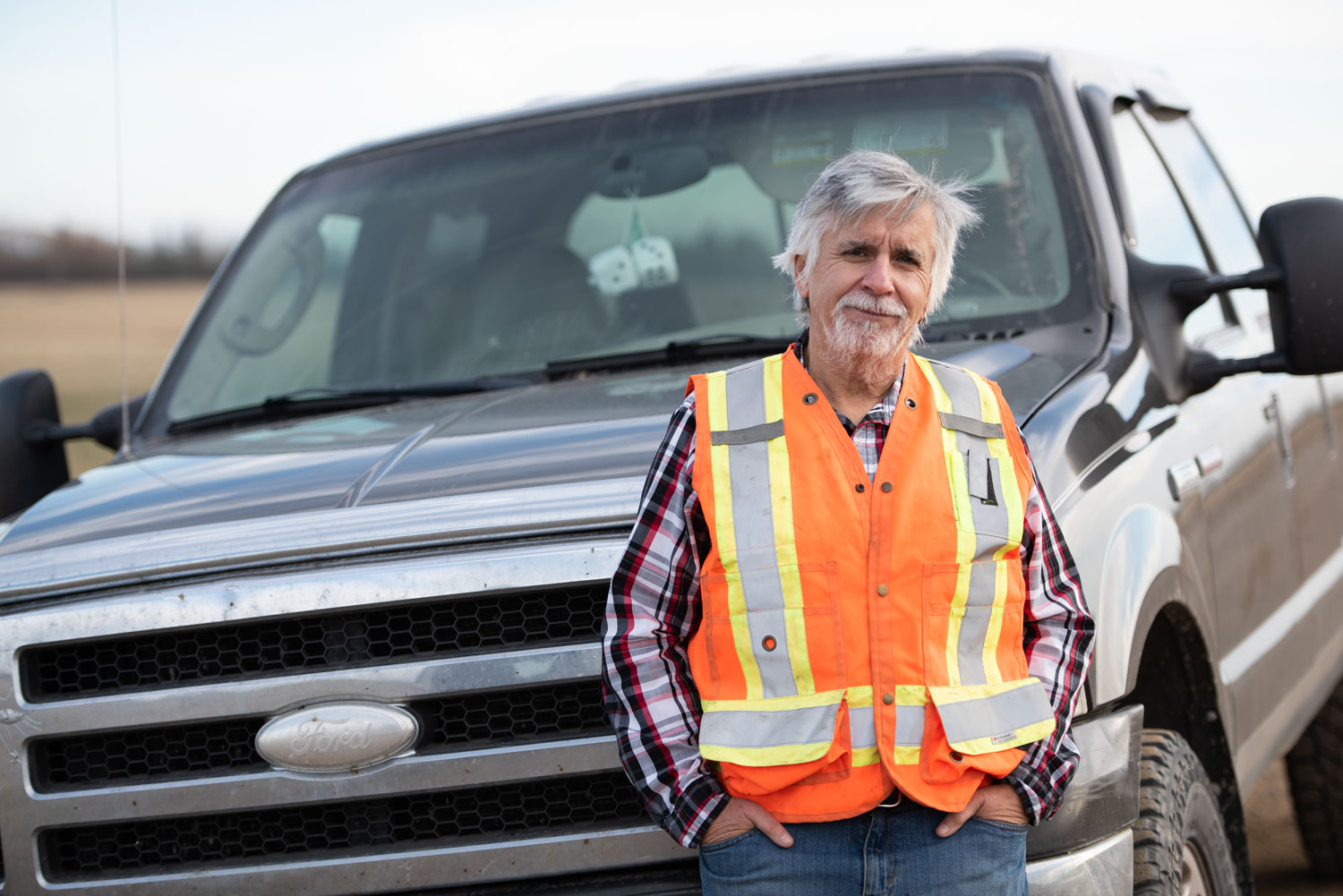 It's probably not surprising that the group would target the Bethune area, as Halabura was one of the geologists instrumental in working up the ore body for what was eventually developed into the K+S Bethune Mine. He also worked up the Jansen Lake deposit, too, which, this past summer, BHP finally announced it would go ahead and develop into the largest potash mine in the world. (With Rallyemont Energy, he worked on the heavy oil properties near Jackfish Lake that are currently being developed by Serafina Energy.)
The net result is Halabura's established a proven track record for finding potash.
As for the land purchased, the two blocks are called Disley (near Bethune) and Odessa (north of Kendall, northeast of Odessa). The Disley block is just east of Bethune, and north of Highway 11. It's close enough to K+S's operation that when Buffalo sets up its drilling rig, from that rig's crown, they might be able to see K+S's site.
The Odessa block is along Highway 619, between Indian Head and Kendal.
"Our technical work shows us that at the geology of the Prairie Evaporite is ideally suited to the needs of our HLD mining process," Halabura said.
Halabura said, "The Odessa and Disley permits are located near good road and rail connections, which will make it easy to get KCl feedstock to our planned Estevan fertilizer processing facility.
"Each of these is suitable for our proof-of-concept (POC) site. With land now in hand, we can accelerate our proposed proof-of-concept in 2022."
Speaking by phone on Dec. 16, he said they haven't determined which site will be developed first yet.
"The feedstock we make in the mine, we ship it into Estevan. They've got good road and rail connections."
Asked why they would do their processing in Estevan, instead of Regina, which is central to both of those land blocks, Halabura said. "Our whole model is distributed production feeding centralized processing."
"Estevan is right on the border with the U.S., with great U.S. access. We partnered with Estevan well over a year now. There's a great workforce. It's the centre of the service supply community. That makes a lot of sense for us, from our viewpoint," he said.
You don't find a lot of service rig operators in Regina, for instance. Halabura said, "We really don't."
"We have picked up some land around Regina. But our whole point is to have a modular system, so that the actual solution mine uses the oilfield technology, and we can operate upon our project just like an oil project or SAGD project."
He added, "Buffalo's economic model has up to six satellite mines, or distributed mines, and all of them shipping to Estevan. Our plan is to make upgraded MOP (muriate of potash), SOP (sulfate of potash) and upgraded fertilizer products."
Asked if they will be doing two pilots at the same time, or one before the other, he responded, "We're not sure yet. But we've got plans to allow one of three locations."
As for when there will be action on the ground, Halabura said, "2022. The team and I want to make our first bag of potash. That's our total focus goal, have our POC in place and make that first bag. It may not be our full-blown commercial plan, but it will be brine out of our well, and we'll crystallize it, and there it'll be. And from that bag, we'll fill trucks. And we'll move up to fill rail cars. And who knows? Maybe a boat?"
Horizontal Line Drive
The HLD process draws in many ways from SAGD processes. The sites will be small, with enough injector/production wells to meet market demand. Injectors will pump in saturated brines which dissolve only the targeted potash, and leave everything else, like salt, in the ground. The laterally offset producing wells then bring up potash brine, and only potash brine, to the surface. The net result is no need for the massive tailings ponds visible at pretty much every other potash mine, be they solution or conventional underground mines. While those mines leave enormous mounds of tailings, Buffalo's concept will look a lot more like one of Cenovus' SAGD plants in the Lloydminster area.
"The team and I are really happy," Halabura concluded. "We've had those lands on our radar screen for a while. There are excellent technical reasons why we're there. Good grades, historic pilot tests, great logistics."